Read a previous post about blocking the air cut off valve inlet. Trying to replace the valves is a PIA as the carbs have to be separated.
I'm thinking of using a cutoff finishing nail and epoxy to block the inlet as shown below: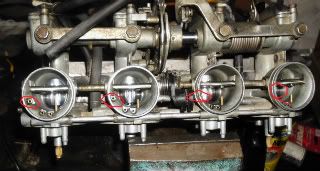 Any good or bad comments before I do this?